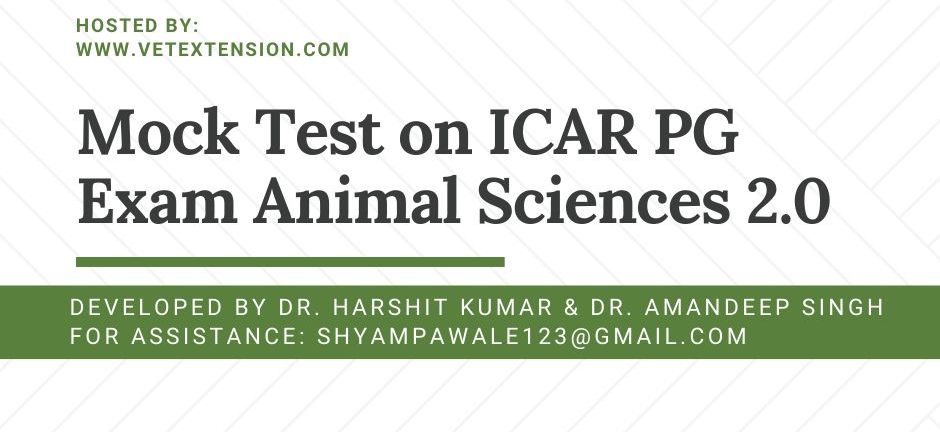 Registrations for the mock test are closed. To receive regular updates, join facebook group or Telegram channel through following links:
Dear Folks!
Good to see you here. We hope that your preparations for ICAR-PG Exam are going well. As per the aspirations and demand of candidates preparing for ICAR-AIEEA in Animal Sciences, we have come with Mock Test on Animal Science 2.0
The mock test will be on ICAR pattern and will be active online on 12.07.2020 at 4.00PM.
Those who have already registered need not to register again.
For regular updates
For joining Whatsapp group, Click on the Group number below. Please join only one group.
Whatsapp Vet Extension Group 3
Whatsapp Vet Extension Group 4
Whatsapp Vet Extension Group 5
Google Form Link for Registration
https://forms.gle/YdwG4AZVYscJBfVZ9
The mock test is developed by:
Dr. Harshit Kumar (PhD Scholar, IVRI) & Dr. Amandeep Singh
For any assistance, contact:
Do register and spread the word!
You can also take mock test directly without registration on this website on the specified date and time.