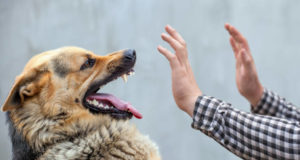 Rabies is endemic in India!!
Australia, Singapore, Bahrain, Japan and England are the five country which are free from Rabies.
Japan is the first Asian country that eradicated rabies from its soil, so what about India?
Will India be among those five countries which are rabies free? The answer is yes. Yes, India will also be free from rabies only if WHO, FAO and World Animal Health Organization set the goal to eradicate or eliminate rabies.
Among the 60,000 fatalities worldwide due to rabies, 20,000 per year is reported in India. The global strategic plan is to end dog mediated rabies in humans by 2030.
Rabies is a deadful disease in which everyone is scared of. It is one of viral infectious diseases caused by neurotropic virus and characterised by nervous symptoms and lesions followed by ascending paralysis and mostly terminates to death. People think that rabies is unpreventable. But this is a false statement. Rabies can be prevented as now a days the world is changing with cutting edge vaccine technology to eliminate rabies virus. About 530 million US dollar are spent annually in the world on measures to prevent  rabies. But in South-Asian countries, the disease is still an important public health problem as annual fatality due to rabies amounts to about 40,000-60,000 which is around 45% of deaths occurring in all parts of the world due to rabies. In Indian context, the situation is more pronounced as the death rate is very high and it is reported that 36% deaths took place in India per year. In 2015, a report by the global alliance for rabies showed that India accounted one-third of global deaths due to rabies.
Till date, there is no declining trend in incidences related to rabies and reported incidences are probably an underestimation of true incidences because in India, rabies is still an unnotifiable disease especially in rural areas compared to urban areas. This situation is due to general lack of awareness of preventive measure, insufficient dog vaccine, uncontrolled canine population, poor knowledge of proper post exposure prophylaxis, irregular anti-rabies vaccine and so on.
India has about 30 million stray dogs and because of this it is reported about 20,000 human deaths occur from rabies comprising of mostly poor people and children since poor children often play near stray dogs and share food with them which may result in frequent bites. It has been reported in one of the studies that most attacks on children get unnoticed due to lack of awareness and their parents often ignore the attack or simply treat the wound without any medical advice, which leads to enhancement in case fatality. It is pertinent to mention one incidence that occurred in Mizoram, where a woman ignored the dog bite as she was asymptomatic but later on after 25 years of exposure in 2012 the woman start showing symptoms of rabies which led to her death.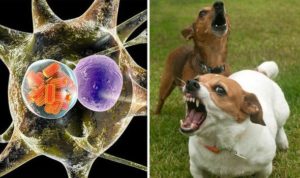 Mostly, the spread of rabies is primarily due poor vaccination. People keep pet animals with love and care but neglect their anti-rabies vaccination. If an unvaccinated dog is bitten by a rabid dog, the unvaccinated dog becomes prone to infection. And if the owner or children is playing with this unvaccinated dog prone to infection, the virus may spread mostly through saliva and the person may contact rabies and show symptoms. Untreated cases of infection may lead to death, be it human or animal. So the spread of awareness and knowledge about rabies regarding the wound washing and  vaccination is very much important to control rabies.
Control
Anti-rabies vaccination for prophylaxis to dogs: Primary vaccination to be given on 3 months and if vaccination is given before 3months, booster should be given after 1 month and then annually and if vaccination is given after 3 months, booster should be given after 1 year.
Anti-rabies vaccination post-exposure: 0, 3, 7, 14, 28, 90 days
On getting a dog bite, consult your doctor immediately and get anti-rabies post exposure vaccination. 
Measures to make India rabies-free
Public education campaign need to be conducted to make people aware of the existence of rabies especially in remote areas.
Primary care providers should be train to administer proper prophylaxis including intradermal vaccine.
Medical colleges need to provide interns with sufficient training and exposure for animal bite management.
The stray dogs should be sterilized to reduce vector population.
Rabies should be declared as a notifiable and incorporated into "One Health Programme".
Regular anti-rabies vaccination should be given to all the pets.
Veterinarians, medicos, policy makers and citizens should work together to contain the disease by coming up with new solutions.
By doing the best, India will be one of those five countries who will be free from rabies by the year 2030.
Authored By
Jessica Rymbai
College Of Veterinary Science and Animal Husbandry, Selesih, Mizoram.
For any type of query related to animal husbandry, you can ask us by clicking 'ask a question' or 'contact us' option. For receiving a soft copy of any article, mail us at [email protected].
If you want to write an article or share your experience related to animal husbandry with other farmers, write your article and email it to [email protected].
If any student of veterinary science or veterinary doctor wishes to publish an article with us, then write your article and email at [email protected]. You can send your articles in Hindi, Punjabi, Urdu or English.